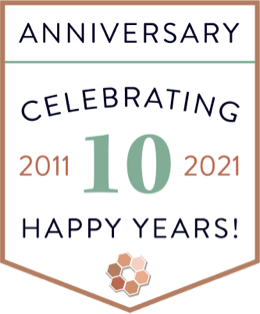 Acne Treatment that Works
Has your dermatologist prescribed antibiotics, retinoids or Accutane® and your skin still isn't clear? Have you tried Proactive®, natural acne treatments and every acne product at the department store counter without success? It's time to call in an Acne Specialist who will take your unique skin into account, design a custom acne treatment to reduce your acne and work with you every step of the way. See our customer testimonials and call The Acne Treatment Center.*
Sanitation Safety Procedures
Actual Acne Treatment Center Client
"Jane is a wonder! Cleared my skin up first month of using her products and regimine. Products are natural and fairly priced - no chemicals that can harm. I would recommend her 10/10 to anyone that is struggling with acne. Don't waste time or money on dermatologists or pricey marketed products, Jane is the best!" - ALYSSA M.

"My daughter has been treated by various dermatologists for acne for 8+ years with little to no measurable results. A Google search led me to the glowing reviews for the Acne Treatment Center in Vancouver, Washington. After seeing the before and after photos on the website, I made an appointment for my daughter. I was very impressed with Jane's comprehensive consultation & treatment plan. In less than 5 months, my daughter's skin is clear, and very happy with the results!" - Carol N.

"I wish I could delve into the 14+ years of acne history I have to explain just how thankful I am that I found the Acne Treatment Center, but I'll spare you... If you feel like you're at a dead end and you're out of solutions, come here. They know exactly what they're doing and they'll save your skin." - Veronica M.
Our Treatments
Our acne treatment center offers both acne and non-acne related services specialized for skin. In our skin consultations, you will learn about your skin type, its conditions, and the type of acne you have. We will custom-design a home care routine for you to follow to help achieve clear, healthy skin.

We also offer completely individualized in-office acne treatments, including exfoliation and extraction. In addition, we offer facials and peels, treatments to improve the health and appearance of your skin using only the highest-grade professional products available.*
"I opened Acne Treatment Center so acne sufferers could consistently experience the relief of a clear complexion." Jane Dudik
Real People, Real Results
---
Welcome to the Acne Treatment Center
Our Electrolysis Services
One of the most heartbreaking aspects of acne is that it can form scars, both physical and psychological.
Acne is hereditary. But like many things that are hereditary, acne is affected by environmental factors as well, like what you eat and how much you sleep.
The short answer is, "don't." Oh I know! Popping pimples is so tempting. That pimple looks ugly with all the pus, and you just know you have to have it out of there.
* Results may vary from person to person