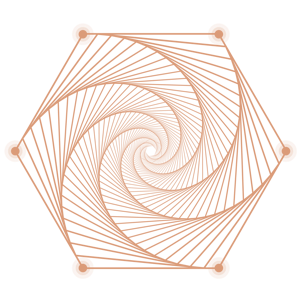 90 minutes, $95+ plus products
---
The first time you come to visit us, we spend a lot of time together. We will discuss what acne is, because when you understand what it is, what you have to do to get clear makes more sense. Then we will talk about your individual concerns and situation.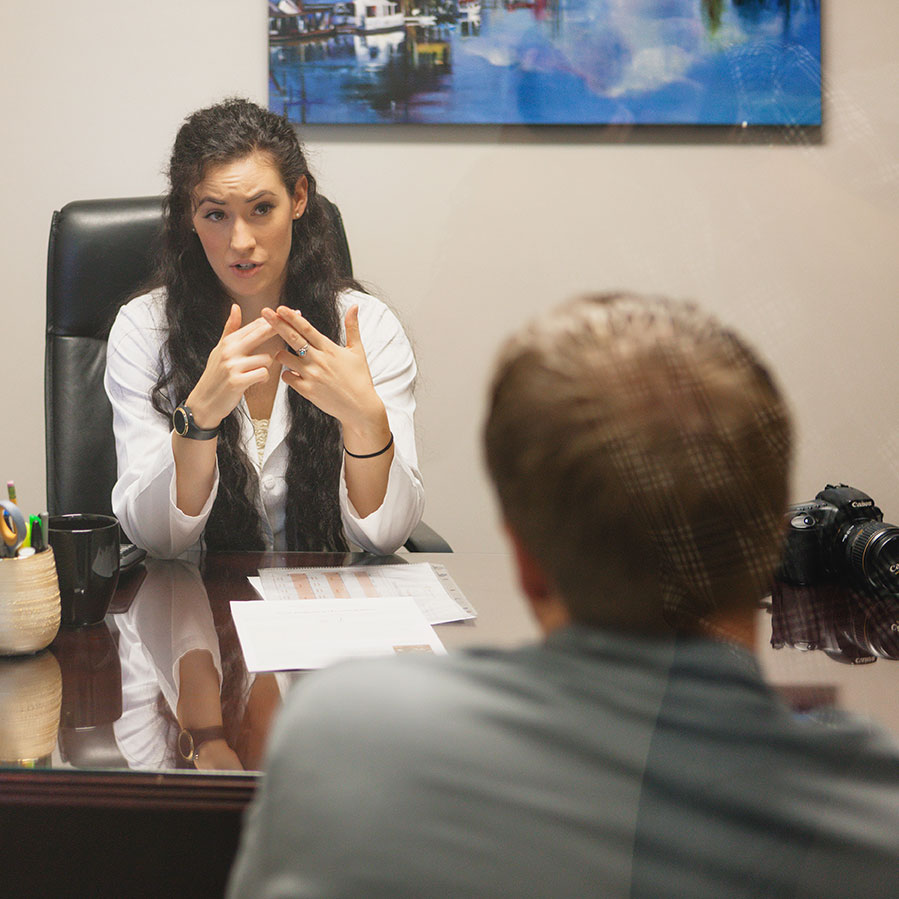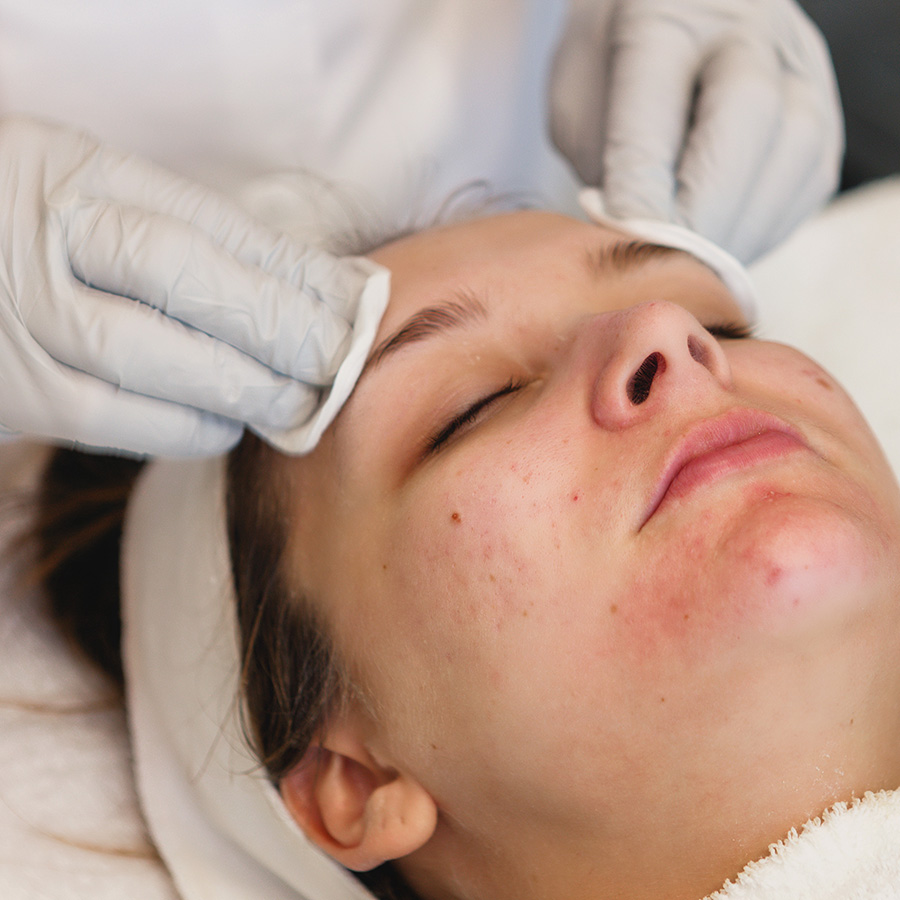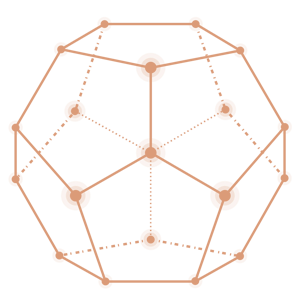 Duration varies according to individual need, $95+
---
Our in-office acne treatments are completely individualized, but all include exfoliation and extraction. The type of exfoliation we do is dependent on your skin's needs and tolerances. Extractions vary according to how many you need and your tolerance.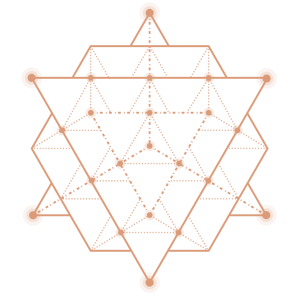 Independently $95+ and up. As an add-on to face acne – $50+ and up.
---
Many individuals with face acne, also experience chest acne and back acne. Sometimes, chest or back acne will appear even though the face is clear. The back and the chest are treated differently because the skin is much thicker on the back than on the chest.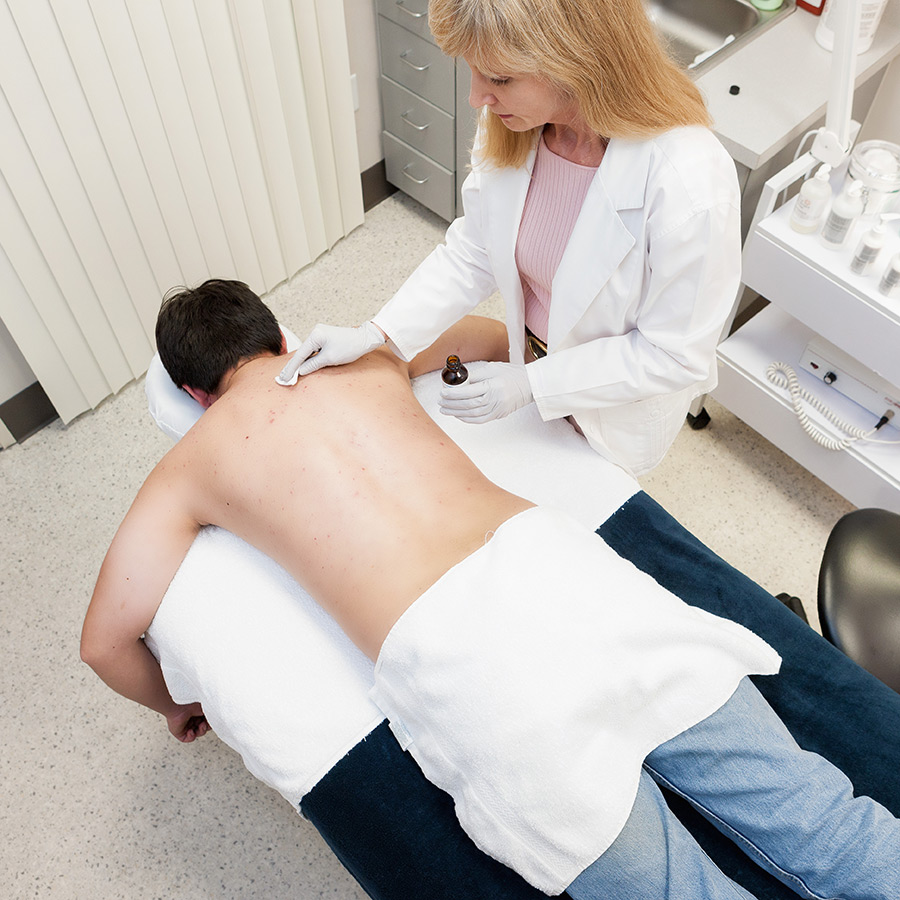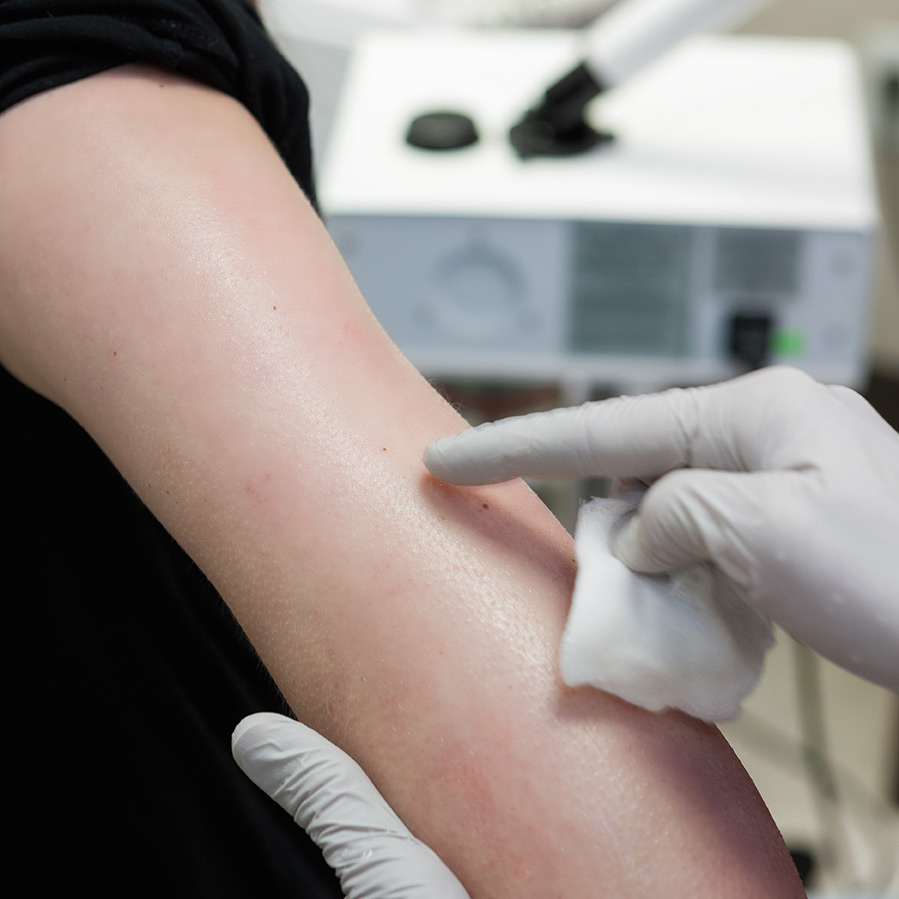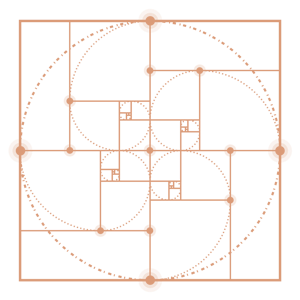 Upper arms $95+
*Please note this is not a facial
---
You know those funny bumps some people get on their upper arms? They don't really look like pimples on the face, but there are similarities. Those bumps are known as "Keratosis Pilaris" and are caused by blocked follicles.
* Results may vary from person to person.
+ We have had to institute a $4 COVID surcharge to be added to each service. This represents a small fraction of the extraordinary costs we are enduring due to the necessary PPE and increased time for sanitizing needed to keep you and our staff safe during this pandemic. Thank you for understanding. It won't be forever.