Products for Acne Treatment and Skin Care
Clearing acne and maintaining healthy attractive skin is a day-in, day-out process. It is what happens at home that makes the difference in your skin even more than what happens in the clinic. At The Acne Treatment Center we work hard to make sure you are doing the right things for your skin condition and type at home, and we make sure you have the right products available to you.
Some of our products are our own and some we cherry pick from other manufacturers, but you can be sure each product is the best one in its class to take care of your skin.
We do not sell our products online because the wrong product for your particular skin condition can do more harm than good. But if you are already a client and need to purchase something, just give us a call. We can mail you whatever you need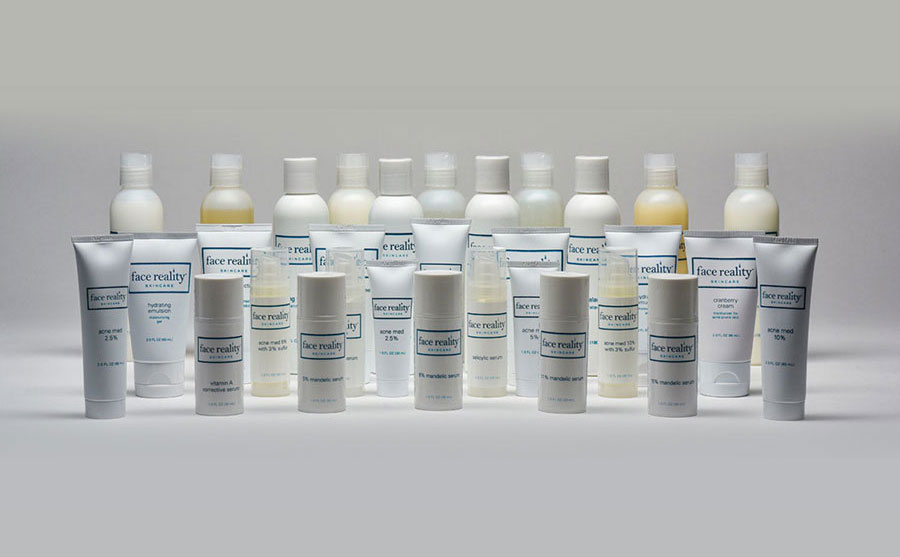 Face Reality
---
The Acne Treatment Center owes a debt to the Face Reality Acne Clinic in San Leandro, California. Face Reality pioneered the concept of estheticians as Acne Specialists, and were our first teachers in the art and science of acne treatment. We maintain an inventory of all Face Reality acne products and some we absolutely could not do without.
Cleansers
---
The first step in caring for your skin is cleansing it. Finding the right cleanser for your skin type is incredibly important, so The Acne Treatment Center has a broad line of cleansers and we select the right one for every single client.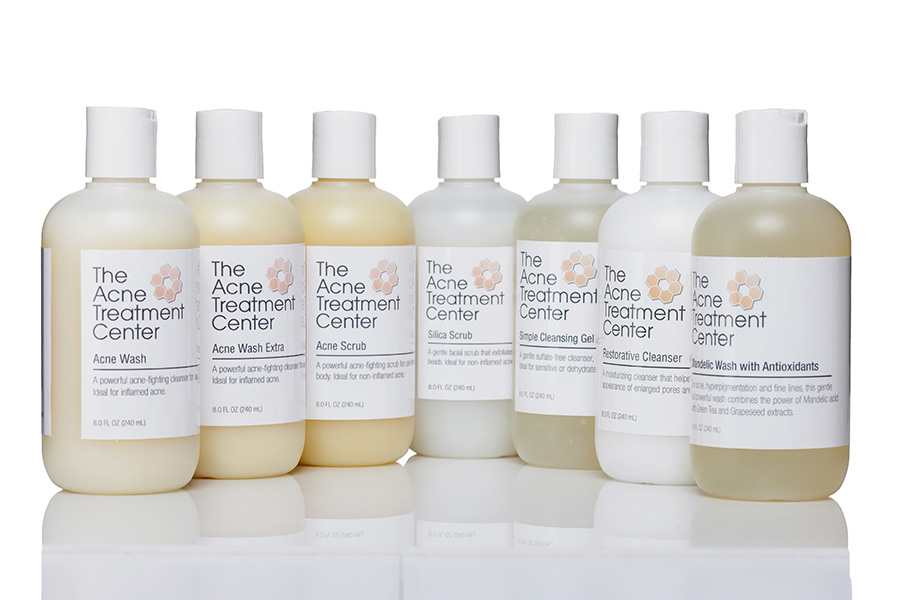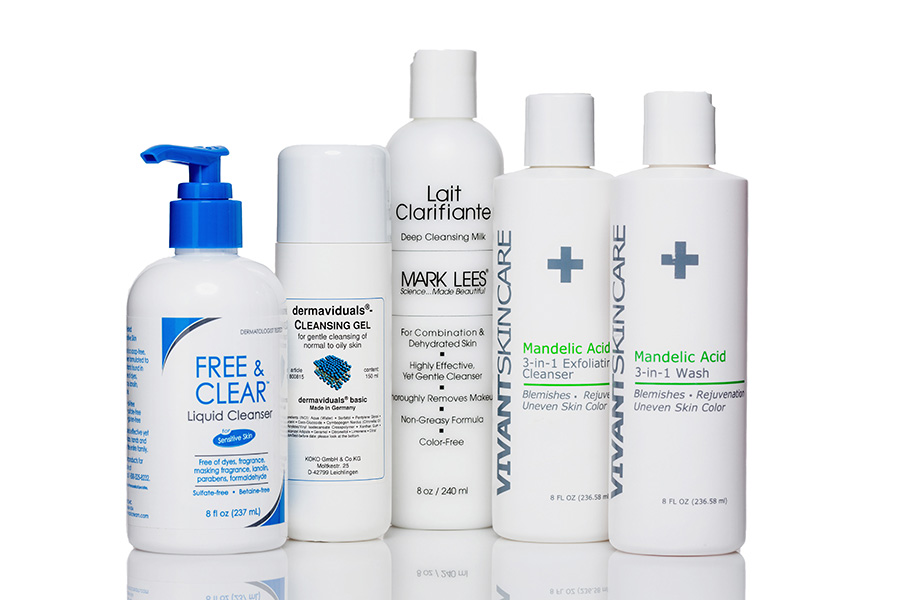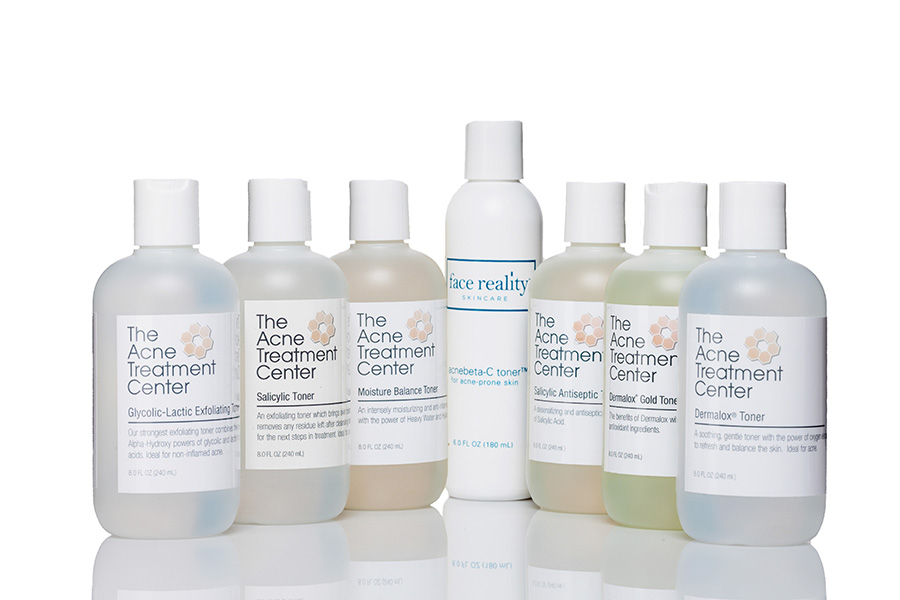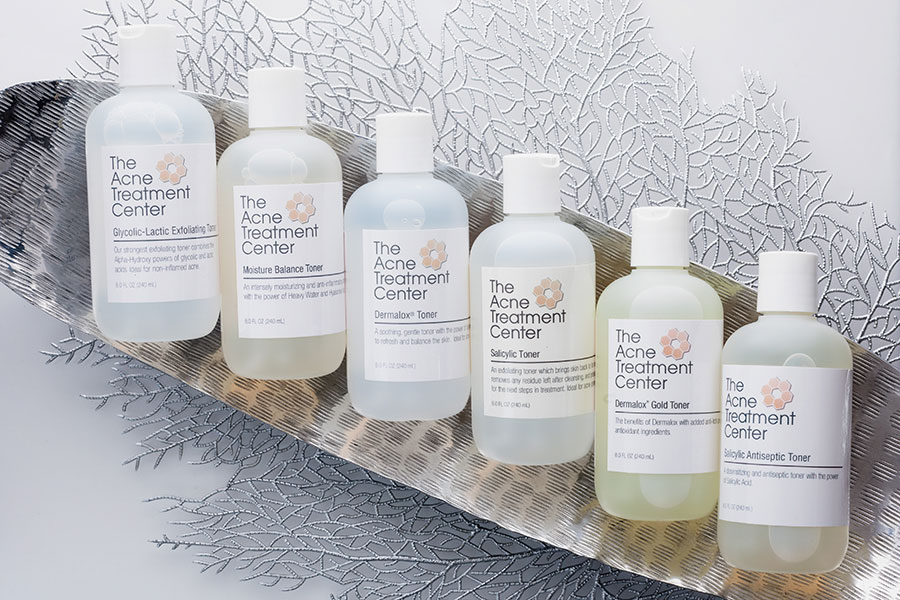 Toners
---
The purpose of toner is to equalize the pH of your skin, to remove anything left from cleansing and to prepare your skin for the next steps. But every one of our toners serves another purpose in caring for your skin, like exfoliating, or adding moisture, killing bacteria, or dealing with yeast. We will choose the right one for your skin.
Moisture: Gels and Creams
---
The skin does not function well, cannot heal, or look its best, without moisture. All skin types require that you drink enough water. Moisturizers prevent that water from evaporating through the skin. Many people with acne think they don't need moisturizers, but that is simply not true. To clear acne, we need to minimize the oil in the skin, but as we dry up the oil it takes the water with it. Moisture management is imperative, to healing and clearing acne. We use a wide variety of both gels and creams with all our clients, to be sure you get exactly the right one for your skin type.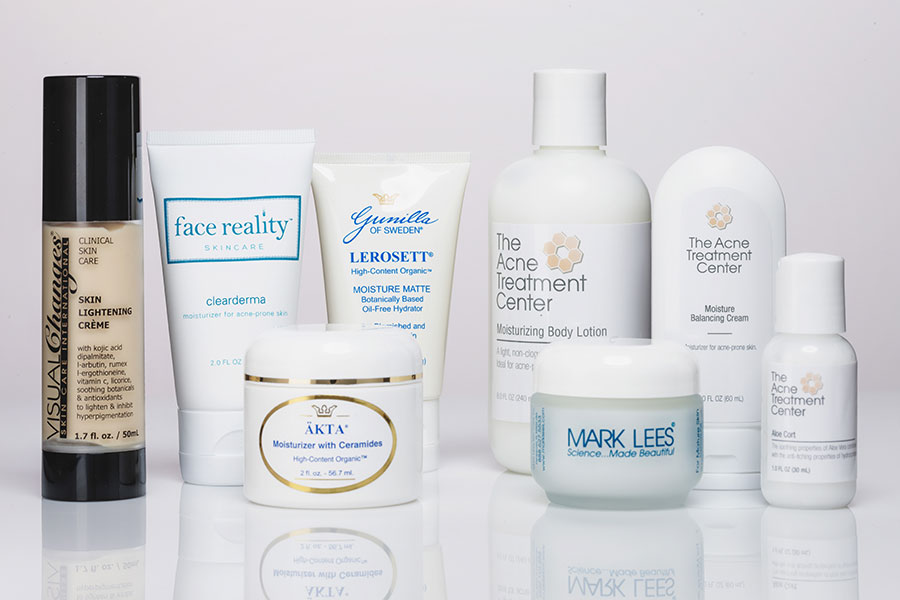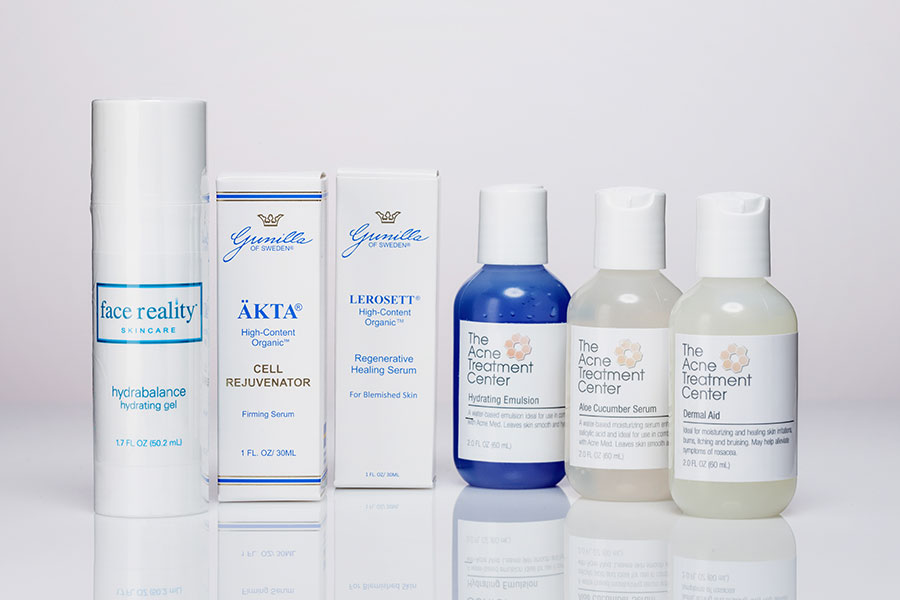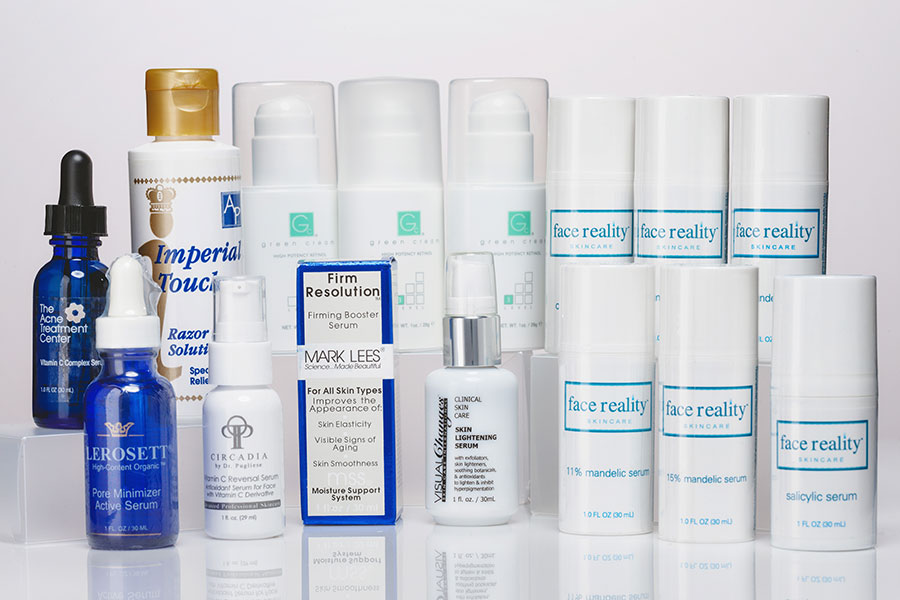 Serums
---
Serums are where the magic in skin care happens. We have a very broad range of serums that function in a variety of ways to help all skin types, whether with acne or aging, to look their absolute best.
Acne Med
---
In addition to acne appropriate serums, clearing acne requires Acne Med, a specially formulated type of benzoyl peroxide that is graded in strength for your particular type of skin and your type of acne. Do not be fooled. Not all benzoyl peroxide is effective against acne.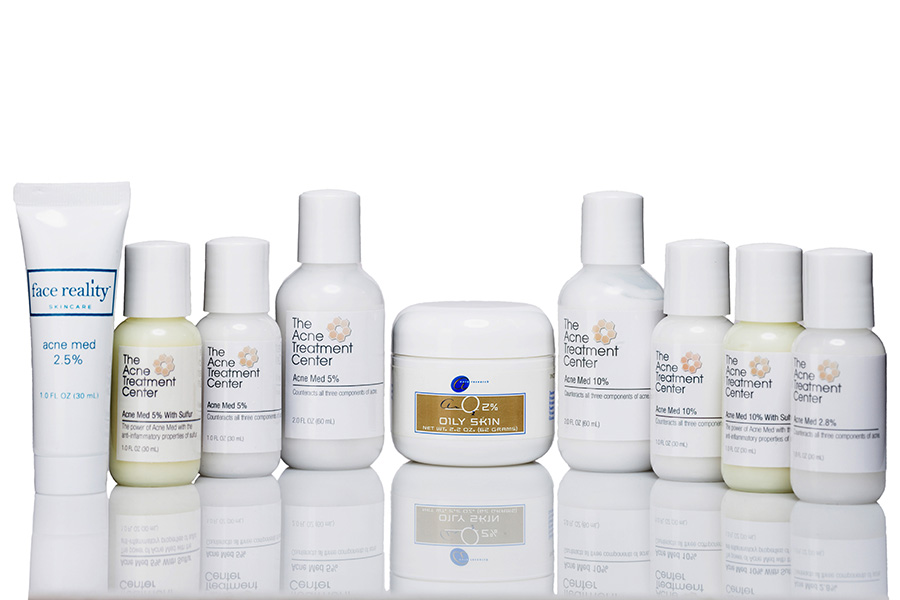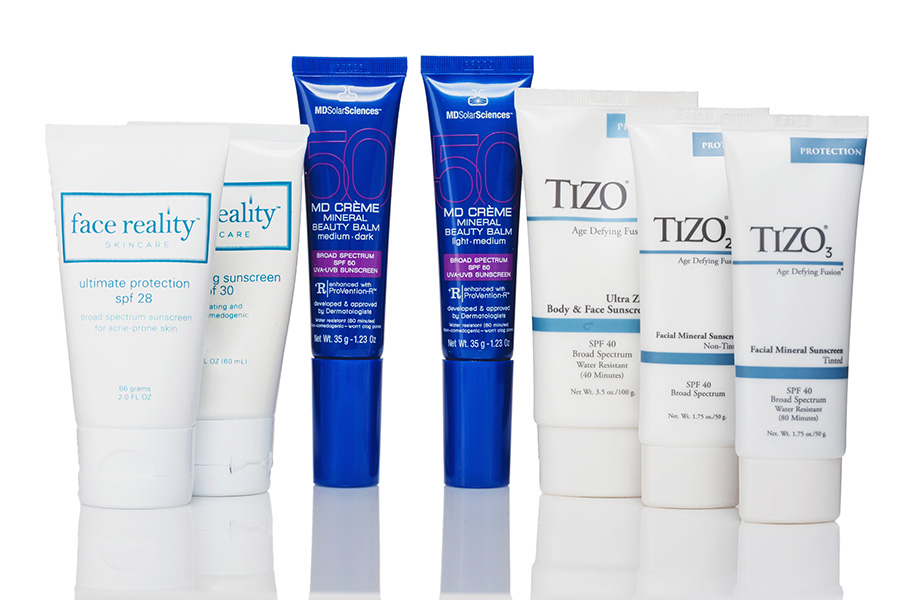 Sunscreens
---
Everything you do to clear acne, whether you get it from an acne specialist, a dermatologist, or your local department store, can make your skin more susceptible to UV radiation. You must wear a broad spectrum sunscreen containing zinc or titanium if you are using anything designed to clear acne. Most over-the-counter sunscreens are loaded with pore clogging ingredients, and very few of them protect against UVA. The Acne Treatment Center maintains a wide host of sunscreens that all contain generous amounts of zinc and have no pore clogging ingredients. We have just the right one for your skin type. The absolute most important thing you can do to prevent premature aging of your skin is to wear sunscreen whether you expect to be outside or not. Every. Single. Day.
Supplements
---
Certain supplements can be useful in the management of acne. The Acne Treatment Center seeks out the very finest, most effective, of the various types and makes them available to our clients.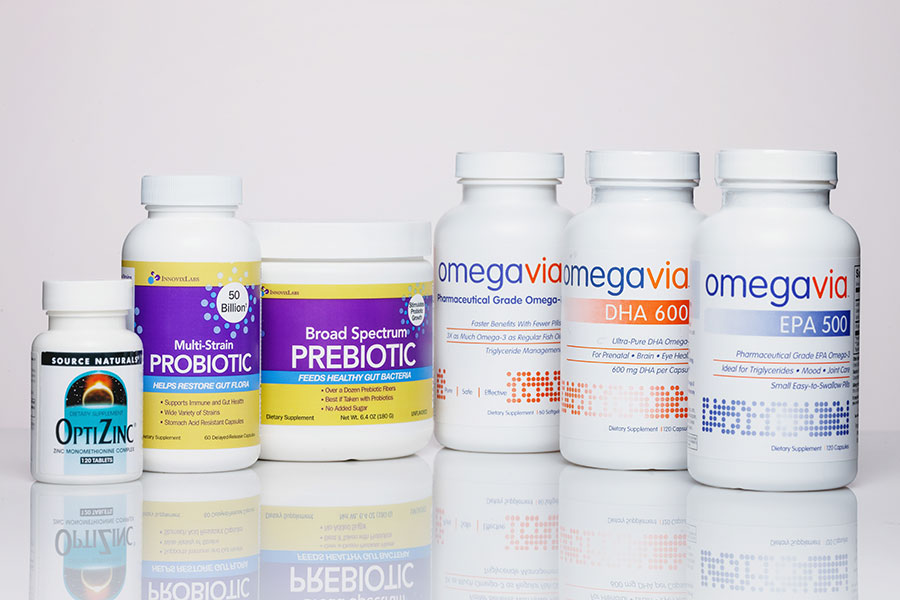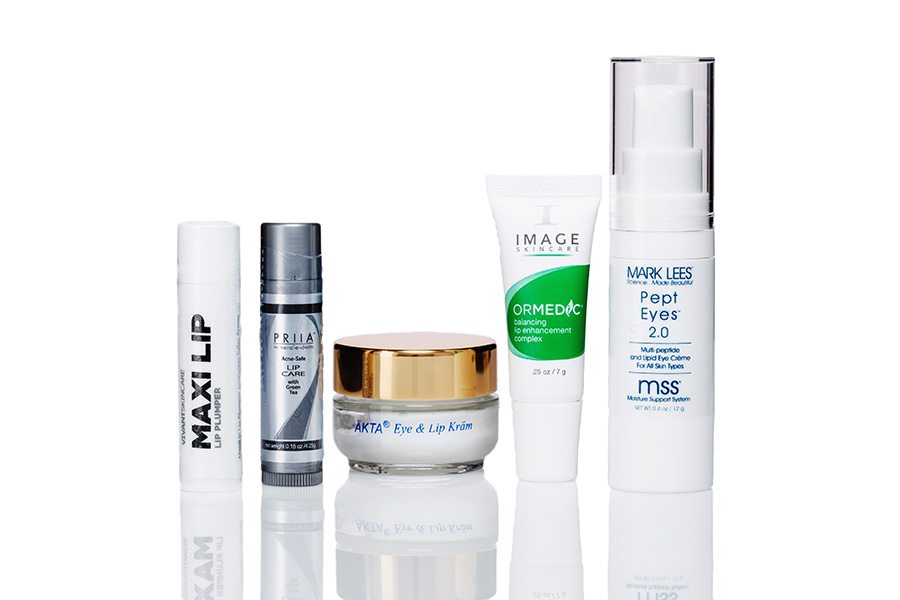 Eyes & Lips
---
Most lip balms contain pore clogging ingredients. We can usually tell looking at a client the brand of lip balm they are using by the line of open comedones along the vermillion border of their lips. But we still need to protect against chapped lips, so the Acne Treatment Center maintains a collection of acne safe lip protection.
Not everyone with acne is a teenager and many of our clients need a little extra moisture around her eyes. The Acne Treatment Center has very effective and safe products in this category as well.
Hair & Scalp
---
Many shampoos and conditioners are formulated with ingredients that can clog pores. If you experience a lot of breakouts along your hair line, on your scalp or where your long hair touches your back and shoulders, suspect your hair products. We carry hair care products that are formulated without any clogging ingredients.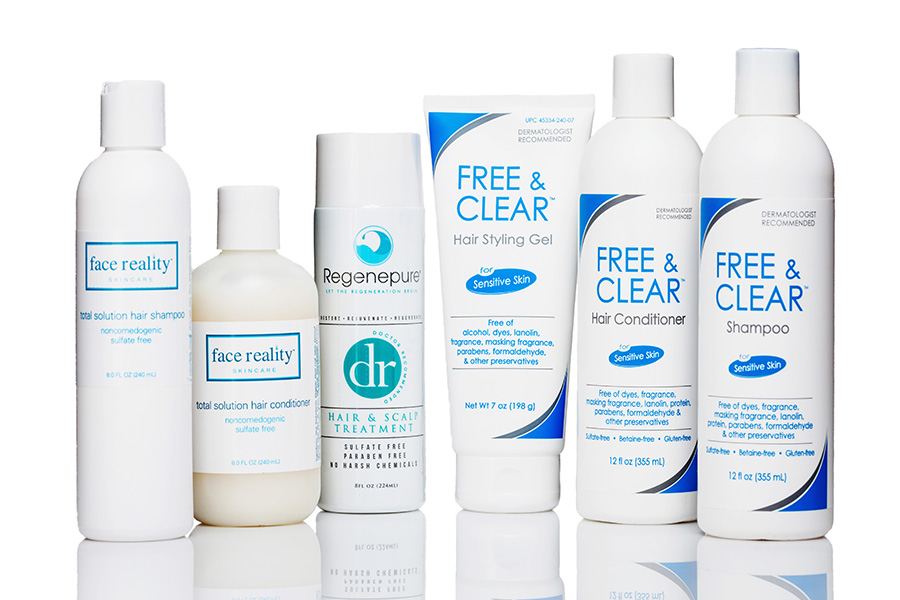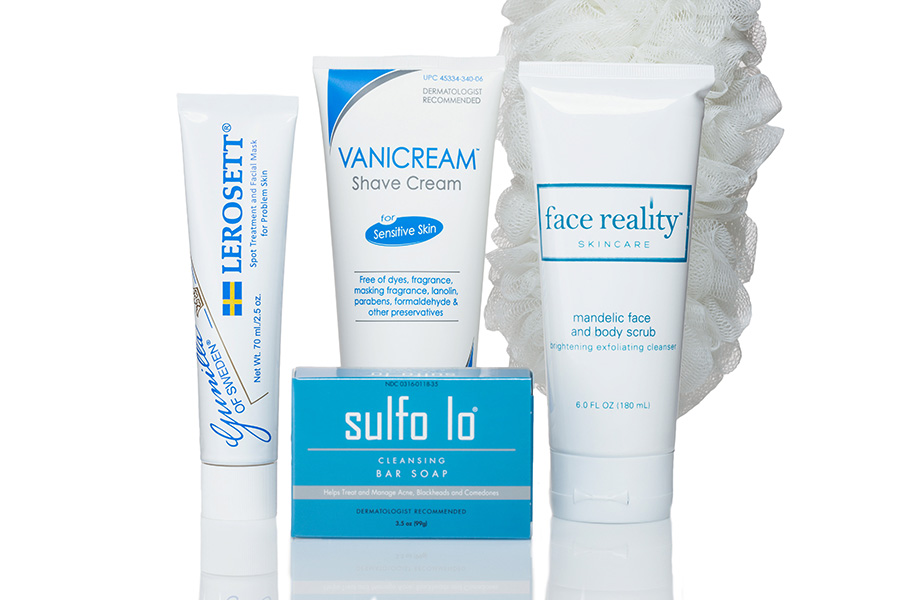 Everything Else
---
We maintain some products from other categories as well which can help in the clearing of acne.
* Results may vary from person to person